Venturer is the first company in the world to use Nature's Barcode™ verified products in building projects.
As an expert in Mass Engineered Timber (MET) and architectural timberwork, Venturer takes sustainability to a whole new level with verified timber used in many of its projects since 2016.
Venturer is committed to using only legally sourced wood in its timber structures and buildings, and Nature's Barcode™ plays a key role in doing that. Below are a few examples on how Nature's Barcode™ is paving the way for legal and sustainable wood buildings and structures.
SLP Thermowood
Nature's Barcode™ provides assurance that the timber used is of Finnish origin, which is renowned for its high quality. At least 95% of the timber used in SLP's Thermowood products comes from PEFC certified forest sources. Venturer has used SLP Thermowood in multiple projects around the world.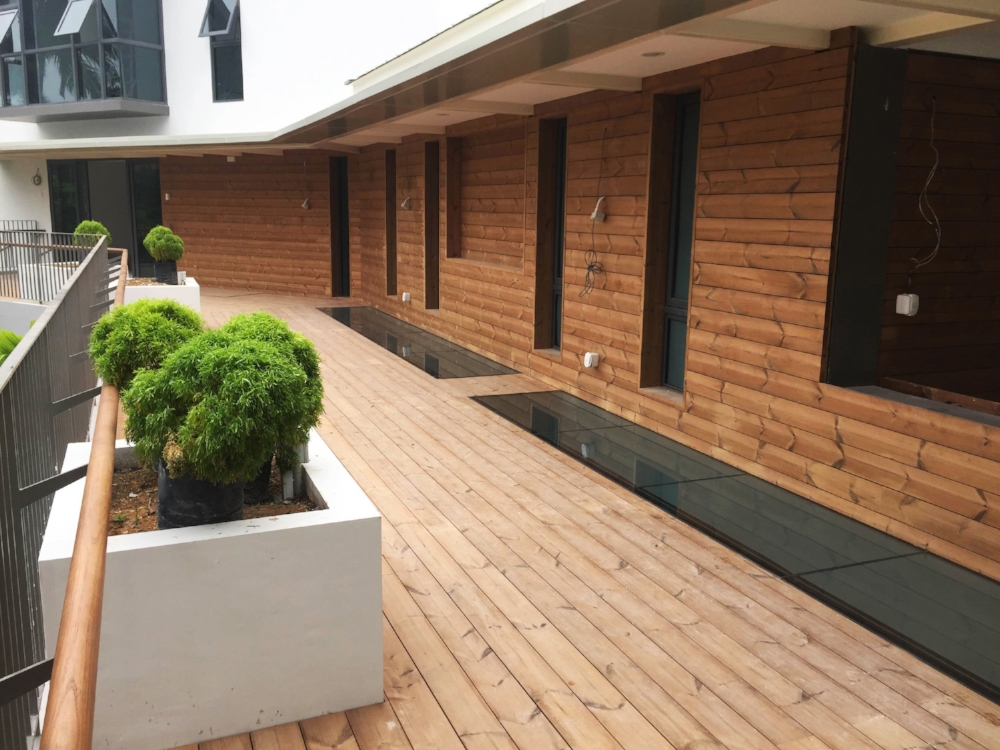 St Barth's, CariBbean Islands
Cross laminated timber (CLT)
Nature's Barcode™ CLT was used in the CDL Sustainability Academy in Singapore. Located on the rooftop of City Square Mall, Singapore's first eco-mall, it is the first building in Singapore to have Nature's Barcode™ verified construction materials used.